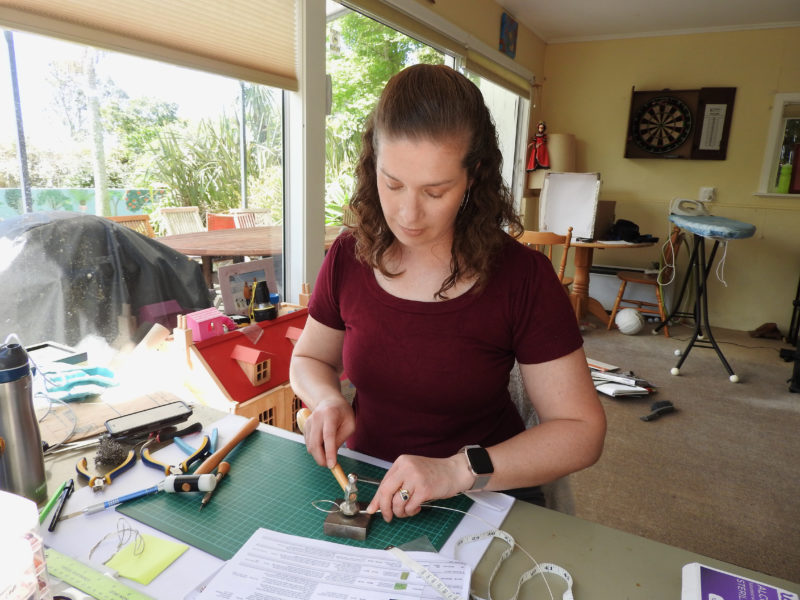 This is Suzie. She creates unique and original pieces of jewellery from her workshop, based at her home in Titirangi. She is passionate about using sustainable materials like recycled sterling silver, upcycled vintage finds and other embellishments that she sources locally where possible.
Suzie loves her roses and you'll see this reflected in many of her pieces. But mostly, she's inspired by the phenomenal shapes and colours that we find in nature. Many of her items are made to order and as she is working on the piece, Suzie reflects on who is going to be wearing her creation. This adds something very individual and special to the end result – I LOVE her work!!
What are you most looking forward to in 2021…??
Well, normally I'd say "overseas holidays" but this year is a little different! Last year we had some fantastic New Zealand holidays, so I think I'm most looking forward to more of those and spending some quality time with family and friends, whenever I can.
What do you love most about the Kiwi summer..??
Being able to relax and chill out at home!! I also love BBQ's and catching up with family and friends (despite being an introvert!).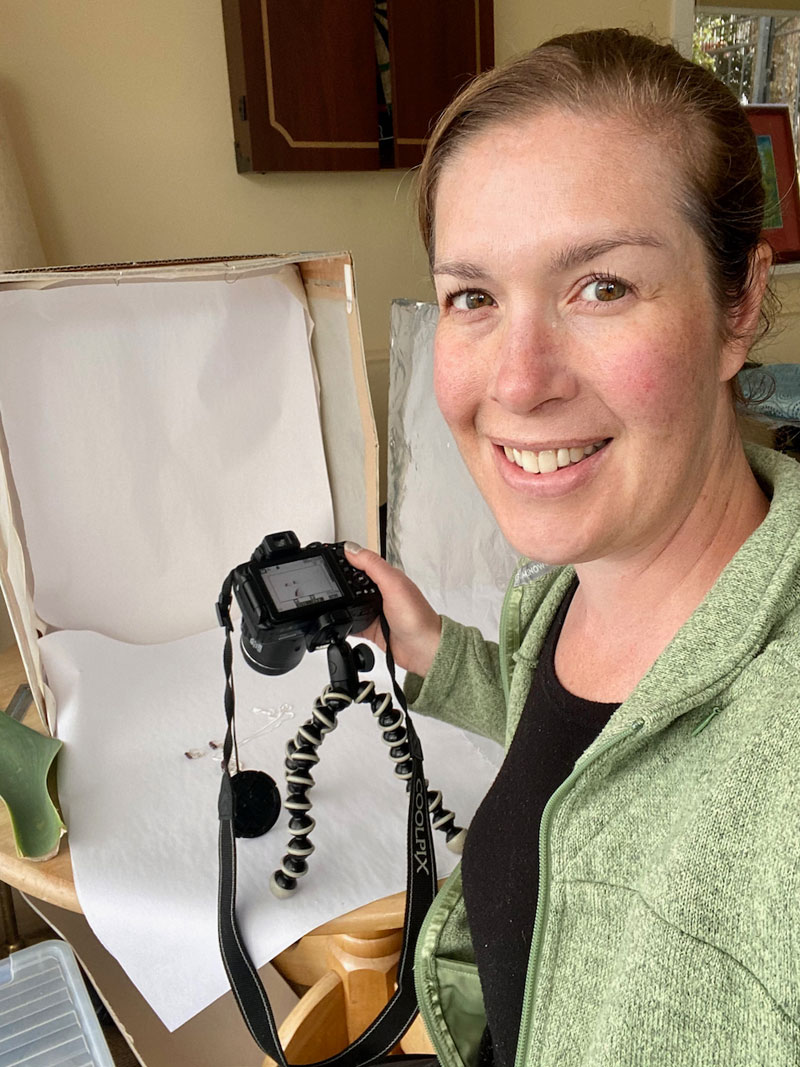 Do you have any traditions or favourite memories of summertime in New Zealand…??
Growing up, my family had a yacht that we kept up at the Bay of Islands. All our summer holidays consisted of the 'big drive' up to Opua and then sailing around the islands. We would swim, collect pipis, explore in the rowing boat, go for walks, and then play cards or games in the evenings. We'd spend a couple of weeks in the beautiful Bay of Islands with the white sandy beaches, pohutukawa trees and the turquoise sea, so I have many fond memories of that.
Unfortunately, my husband and daughter do not love beaches. They don't like getting sand everywhere and are not fans of spending long hot days with minimal facilities, so nowadays we're not really a beach-going family. However, we do like to spend holidays near the beach so we can go for an hour or two and swim or collect shells 🙂
If someone was to do 'the perfect' thing for you on Valentine's Day, what would that look like….???
I'm usually the organiser of things, so I'd love a picnic in a park by the ocean (to have those ocean views, but without the sand) – and to have everything 'sorted' without me having to do anything!
What are your best and worst memories of Valentine's Day…??
I can't really think of a 'worst' – maybe when I didn't get anything? Probably my best was when my boyfriend (now husband) gave me a single red rose that was actually a jewellery box, with a ring (not an engagement ring!) inside it. It was very cool!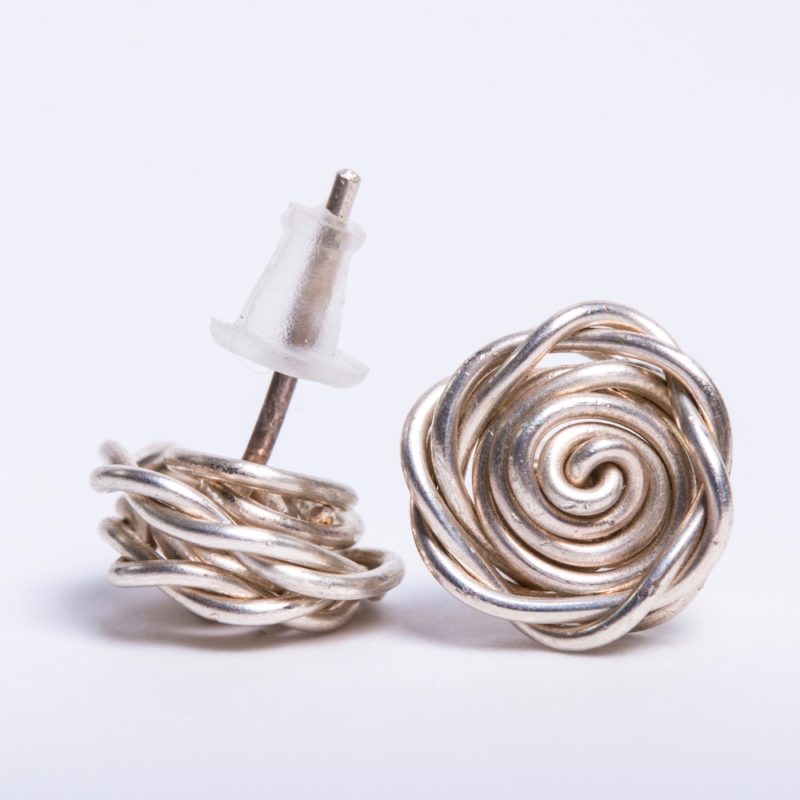 What is the most romantic piece (and/or your personal favourite) in your range..??
I've got two "romantic" ranges; the Koru Heart Collection, and my 'Romantic Rose' Collection. The Romantic Rose collection was inspired by "Love Me Do"; the first rose I ever owned that was given to me by my mother. It is a stunning pale peach colour and blooms regularly. I'm very proud of my rose collection as it is quite intricate work!!
I brought the Koru Heart Collection out several years ago for Valentine's Day. I think one of my long time favourites would have to be the Koru Heart Studs. They're romantic, yet light and easy to wear, and a little bit distinctive with the spiral on one side 🙂 Just gorgeous as a gift for someone special or yourself.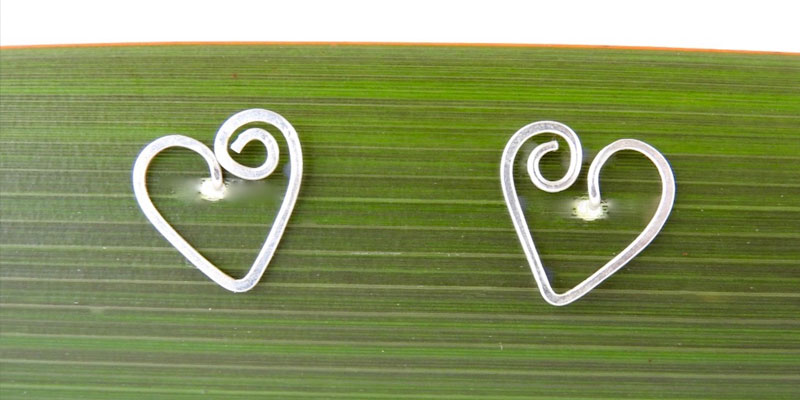 Five words to describe Curlicue
Sustainably Elegant, Delicate, Timeless Gifts
What's the biggest achievement for you and/or your business so far…??
Probably building my own website from scratch!! I did an online course with tutorials explaining how to do it all. It took much longer than I thought it would, but I am really proud of what I achieved.
What's your top tip for people wanting to support small Kiwi businesses this year…??
Purchasing from a small business always means so much more than when you're buying from a big chain – even if it is NZ-owned! Even more so when the person you are buying from hand-makes the item just for you; it's so much more personal and you have that connection with the owner and maker that you never get at regular stores.
You can order from most kiwi businesses online too. This makes shopping so much easier for those of us who don't love shopping, which I think is awesome!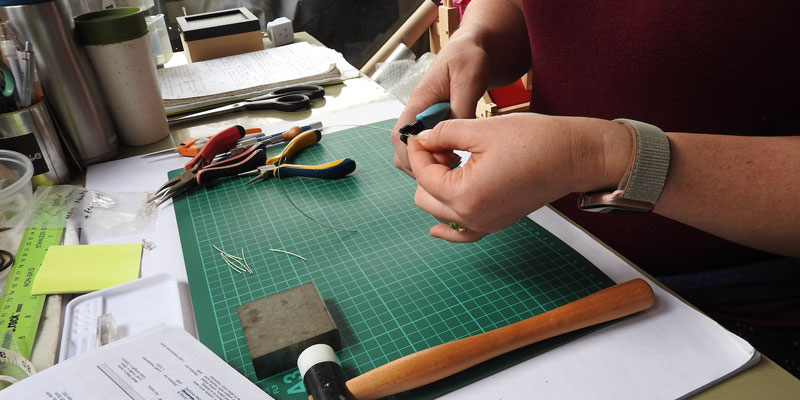 What can customers expect when they shop with you (versus a high street chain store)..??
Excellent and personalised customer service. Every purchase is gift wrapped and (assuming it's not being sent straight to the gift recipient) a personalised hand-written thank you note is included. Also, most of my items are made to order so I will think of the person I'm creating it for as I make it. I always hope that they love it as much as I've loved making it for them.
Purchasing from Curlicue NZ is a gift from my heart to yours.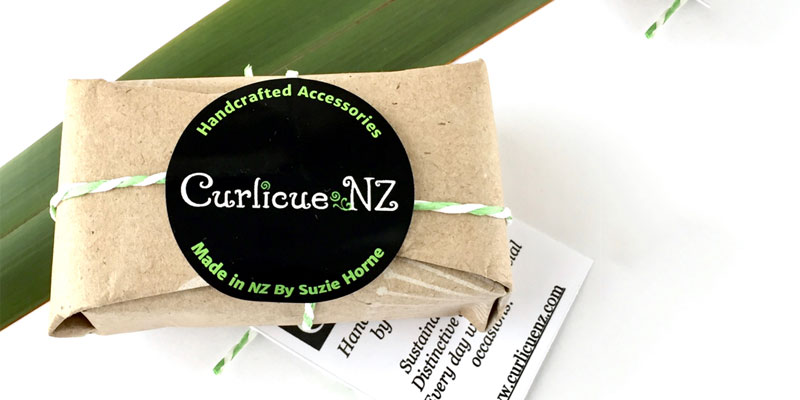 To celebrate Valentine's Day and all things "romance", we are super excited to have one of these stunning Koru Heart Pendants featuring a Swarovski Crystal to give away. This pendant is made from 1mm recycled sterling silver wire that has been hand shaped, hammer hardened, sanded and polished by Suzie.
Thanks so much to Suzie for contributing to our Vendor Stories; 'The Summer Edition' and for giving us this beautiful prize to giveaway. You can see this and the full range from Curlicue NZ over at her Green Elephant Store.
If you would like to be in with a chance to win this gorgeous prize, head to our giveaway page to enter or click on the image below. We'll be drawing a winner on Valentine's Day….so good luck everyone!!!