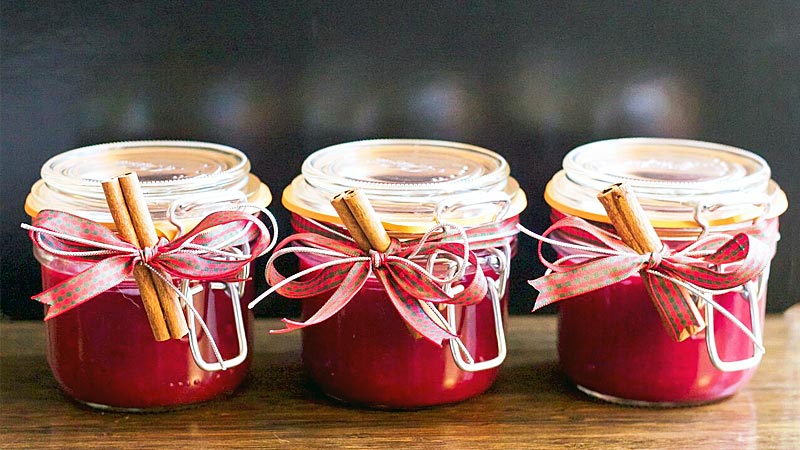 Christmas is coming and to help you avoid last minute panic and over spending, I've put together 8 of my favourite sustainable gift ideas. Hopefully this will give you some inspo and plenty of time to plan the making, creating and ordering of your gifts.
1. Make a Gift Hamper
Choosing 'The Right' sustainable gift can be a bit overwhelming sometimes so why not break it down and instead choose some smaller gifts and put them together in a hamper or a pretty box..?? I love this idea and it's so easy to do. You can mix and match purchased items with homemade ones and really tailor the collection to suit the recipient.
You can make a themed box – like a selection of chutneys and cheeses for a foodie, or go random and put in all sorts of things you know they'll love. You can even include produce from your garden – who doesn't love some fresh fruit or veg…??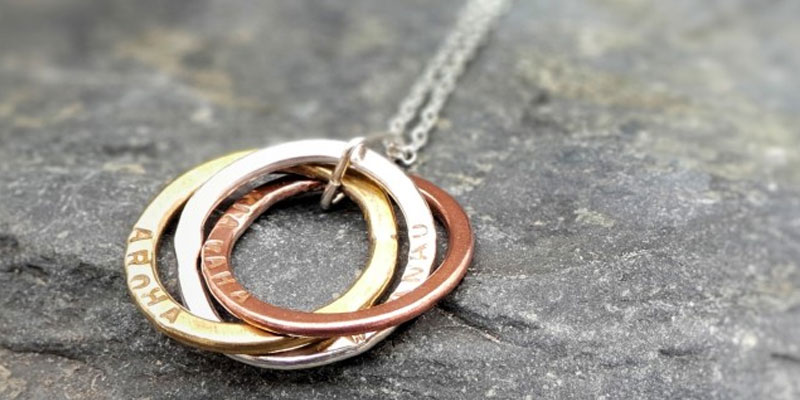 2. Explore Ethical Jewellery
You have to know a person quite well to give them jewellery because it becomes part of their look and is a style statement. If you're not sure, I'd recommend spying on what they currently wear – look at their earrings, are they drop or stud..?? Do they wear necklaces and if so are they pendants or shorter choker styles..?? Do they like big, colourful statement pieces or more subtle and delicate items..?? This should give you a few clues to help you get started.
And everyone likes a story, so why not give a piece of jewellery that has history or a story, or even some aromatherapy properties..?? All the jewellery on Green Elephant is ethically made, and in some cases is handmade by the Vendor themselves making it a great sustainable gift choice. Sonia Therese has some particularly special pieces that have been crafted from materials salvaged from the aftermath of the Christchurch Earthquake. Our full range of ethical jewellery includes rings, necklaces, bracelets and earrings.
3. DIY Sustainable Mason Jar Gifts
When I say Mason Jar…any jar can be used for these sustainable gifts but a nice looking jar would be best. A homemade or personalised label makes a nice touch too. You can fill them with all sorts of goodies for the kitchen or home and the jar itself can be re-used once it's empty.
For the kitchen it's easy to make up a big batch of vanilla sugar and decant into jars – simply split the pod, scrape out the seeds and mix with the sugar. Make sure to include a vanilla pod in each gift jar so the scent and flavour continues to infuse. Vanilla sugar adds flavour to whipped cream, cakes and biscuits and is particularly good sprinkled over shortbread….!!
Herbed or spiced salt is easy to make and looks great too – just get some good quality sea salt and combine with flakes of chilli, dried herbs like rosemary or thyme or dried citrus zest. The flavour of the finished product improves over time so the longer you can leave the salts or sugars to infuse before giving them away, the better.
Dukkah is another good one – it's an excellent tool to have in the pantry so you can add flavour and crunch to dishes without much effort, or simply use as part of a platter for dipping. Dukkah is an Egyptian blend of finely chopped or ground nuts, herbs and spices. The traditional recipe includes sesame, cumin, coriander, hazelnuts and salt but I've seen ones with all sorts including pistachios, fennel, mint, pumpkin and sunflower seeds and even chickpeas!! So use what you have and get creative.
If you are gifting to someone who is not into cooking, something for the bathroom might work better. How about a jar full of Epsom salts (a great source of magnesium), maybe scented with some of their favourite essential oil..?? Epsom salts can be purchased economically in bulk from Blants and if there are any leftover, you can keep them to use yourself!!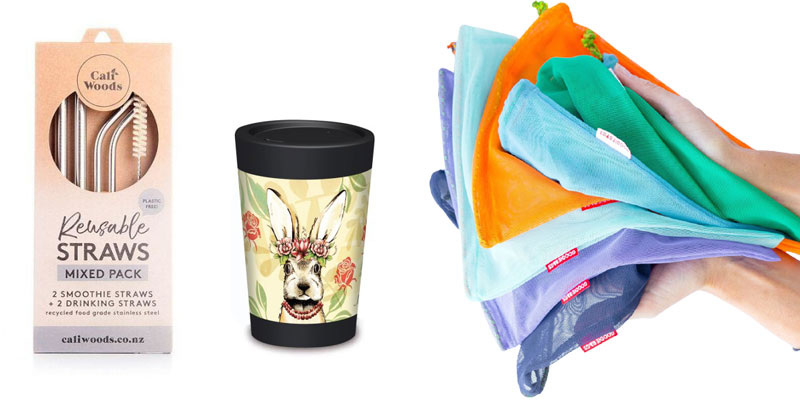 4. A Sustainable Gift to Encourage Reuse (not Single Use!!)
Giving a sustainable gift that's reusable is a great way to 'help' your friends to get with the programme and spread the message that single-use plastic is out…reusable is in. Reusable items don't have to be dull and boring either…!! Check out these colourful Goodie Bags from the Green Collective and these gorgeous bowl covers and sandwich savers from Rinse & Repeat.
If you want to take it up a notch, etico have introduced an Eco Kitchen Gift Pack – perfect if you're not sure where to start…..!!!
If you're buying for someone who is a fan of smoothies and hasn't heard that plastic straws are bad for the ocean, a set of stainless steel straws would make an awesome gift..!! You could even treat them to a smoothie too…??!!
If they're a coffee hound and still do the whole takeaway cup thing on a regular basis then a reusable coffee cup should be right up their street.
5. Gift an Experience
Who doesn't love trying something new..?? Giving an experience is a really unique way to spoil someone special and give them memories that will last a lifetime. Think about what they like to do and try to tailor the experience to their tastes. A massage or spa treatment is a lovely surprise for those that like a bit of pampering, or if they're the adventurous type… a balloon flight or skydive would be awesome. Or maybe a surf lesson or a sailing experience if they love the water..??
But all these are up there in terms of budget. For cheaper alternatives, think about DIY. If they're outdoorsy, perhaps you could arrange to take them on a bush walk with a secret luxury picnic tucked away in your back pack..?? How about simply taking a friend for lunch at their favourite cafe or maybe to a yoga class..?? The bonus here is that you get to enjoy the gift too…!
For families, Christmas is a great opportunity to give the kids a gift of experiences that they will love (and you will too) but that you wouldn't necessarily do otherwise. New Zealand has some amazing activities to offer, but for families, the cost soon mounts up. So my suggestion is…. instead of buying mountains of new toys, give experiences that you can all do together.
This is one of my favourite sustainable gift ideas. It ticks all the boxes… We have lots of exciting things to look forward to as a family, we get to enjoy the experiences together, make memories and the children LOVE getting to do the things we normally say no to…It's a win win. Win….;)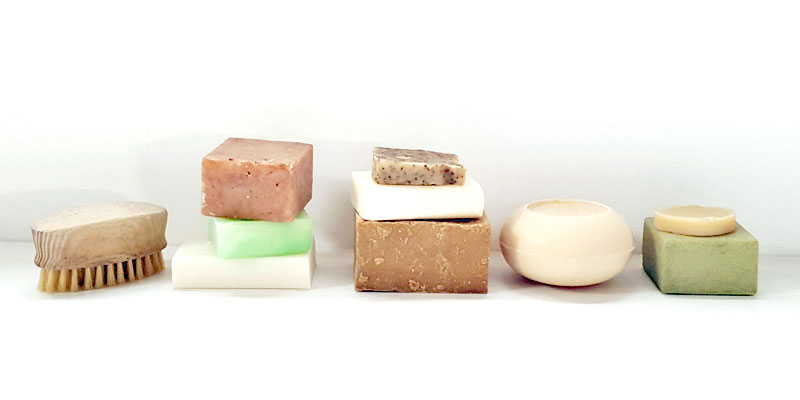 6. Solid Soap Bars Have Made a Comeback
Yes it's true. Soaps are in. They have enjoyed a bit of a revival recently and are now not only highly regarded for their natural ingredients and traditional (often handmade) manufacturing methods, but for their sustainability credentials too. There's often little or no packaging with a soap bar so in choosing a solid product over one that comes in a bottle, you're saving plastic.
Soaps used to be seen as harsh, utilitarian lumps used for functional cleaning. There was nothing luxurious or appealing about them and who doesn't remember that post soap feeling when your skin feels like it will crack if you smile..??!! Perhaps this is what put us off soap in the first place..??
But this is just not the case anymore. Soaps are being handmade in the traditional way with top quality natural ingredients – a perfect sustainable gift. They smell amazing (or not if that's what you prefer) and are packed with oils and butters that won't dry out your skin. Some are even good for problem skin and conditions such as eczema.
And it gets better. The solid beauty bar movement is upon us and bars are not just 'soap' anymore. There are bars for shampooing and moisturising bars too. All with the same focus on natural ingredients.
As always, products and quality will vary enormously so always check the labels for ingredients before you buy. Green Elephant has an amazing selection of soap bars (including these gorgeous ones shown below from harper & leaf) and all our Vendors stand by the quality of their products and are on hand to answer questions should you have any.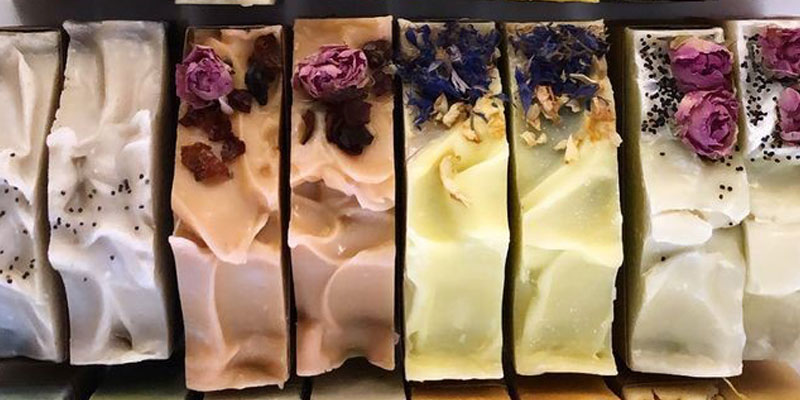 7. Give Op Shopping a Try
Buying something pre-loved isn't just good for your wallet… it's good for the planet too. And there are all sorts of treasures to be found – not just clothes. Most op shops stock a huge range including toys, books, home and kitchenware and even furniture. Most goods still have plenty of life left in them and just need a new home!!
8. Support Local Businesses
Supporting local is not only good for our economy but has a real feel good factor too. Maybe you have heard that saying 'When you buy from small businesses, an actual person does a little happy dance'..?? And it's true – we know it. Because we still celebrate when we see our Vendors receiving orders which we know will make a difference to them!!
So are you inspired…?? Are you ready to take on the festive season with confidence..?? We hope so…!! But if you need a little more help and prefer convenience over the DIY options, then that's cool too. Green Elephant have made it easy and put together Gift Collections to help you find something special (and sustainable) for your person – just another way to inspire you and help you find what you're looking for.
Happy shopping everyone…!!